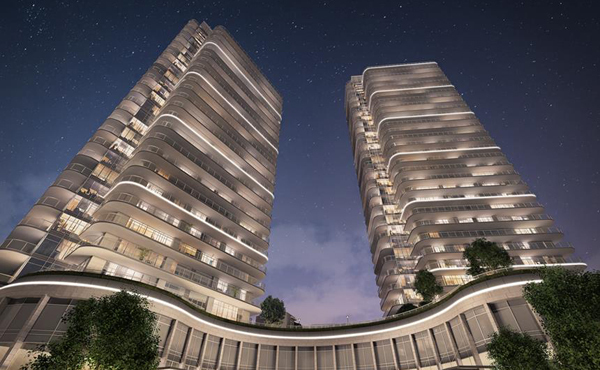 PMP has been awarded yet another exciting Metro Vancouver project, Etoile Living – located in the Brentwood area of Burnaby.
398 units are proposed in total, including:
196 one-bedroom units
182 two-bedroom and den units
12 three-bedroom units
Eight townhouses
The development will feature 44 individually-metered electric vehicle (EV) charging stations in the parkade, for residents and visitors. All units will have central air conditioning, and almost every unit will be a corner unit. A porte cochère driveway will welcome residents to the development. The architect on the project is Chris Dikeakos Architects Inc., and the development is expected to be completed by 2021.
Amenities:
heated outdoor swimming pool
plots for urban agriculture
BBQ area
children's play area
There will also be an indoor fitness centre, and a signature public art piece will be installed at the intersection of Douglas and Goring. This beautiful, landmark project will provide us with an opportunity to show what we are capable of. Congratulations team and special thanks to those in the estimating department for another job well done!